Introduction
This industrial project is conducted in partnership with VIST Robotics division of the VIST Group JSC (Russia, Tsifra Group of Companies) with support of KAMAZ and aims to develop a robotized KAMAZ NEO 5490 truck. The project PIs from NU side are Dr. Zhandos Yessenbayev (NLA) and Dr. Almas Shintemirov (ALARIS, NU). Within the project the VIST partners will equip a test KAMAZ truck with an autopilot hardware for remote vehicle telecontrol by a human operator or autonomous vehicle operation from a high level mission planner. At the same time, the joint ALARIS lab is designing software modules for vehicle autonomous motion planning and trajectory following with on-line detected obstacle avoidance to a target location. The vehicle will also execute autonomous parking maneuvers to position the truck in specified orientation. The computer vision module will recognize different objects – basic traffic signs, pedestrians, animals, road barriers, other parked vehicles for autonomous truck route replanning based on specified scenarios. Experimental tests of the robotized truck will be conducted on a open-air test site designed at the premises of Nazarbayev University campus. More information of the project can be found at NU web-site and here.
Project Results
Vehicle autopilot hardware including Velodyne VLP-16 LIDAR sensor, radars and RGB cameras were installed on the experimental KAMAZ NEO truck by VIST and ALARIS teams and remote control test drives of the vehicle were conducted on the project test-site for sensor calibration.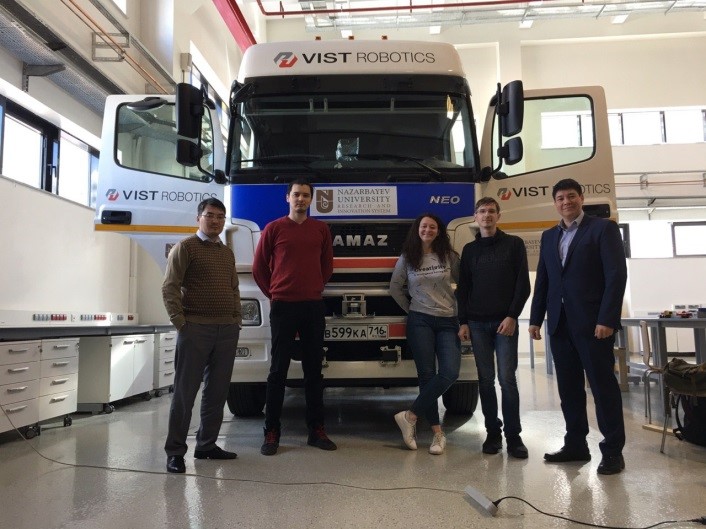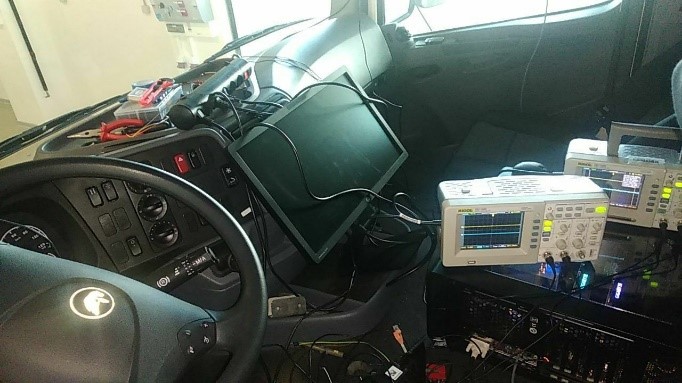 Machine vision module (humans and cars detection and localization, road signs detection) developed and tested on real truck.
A Dr. Jaguar 4×4 mobile robot platform has been upgraded for test site mapping and motion planning and maneuvering algorithms integrated in the Robot Operating System (ROS).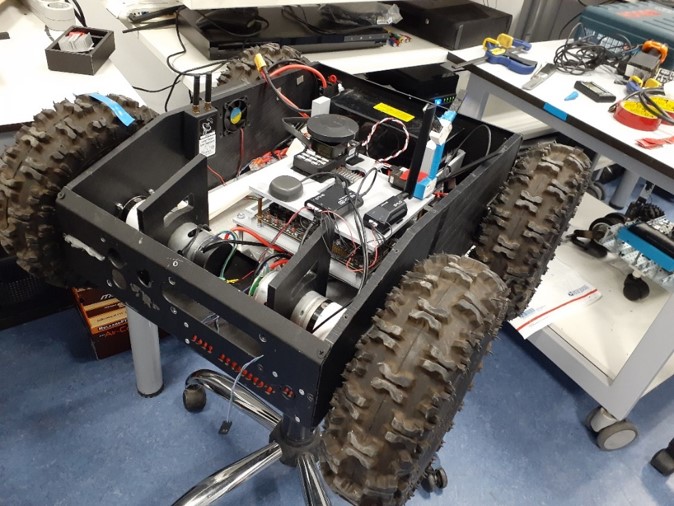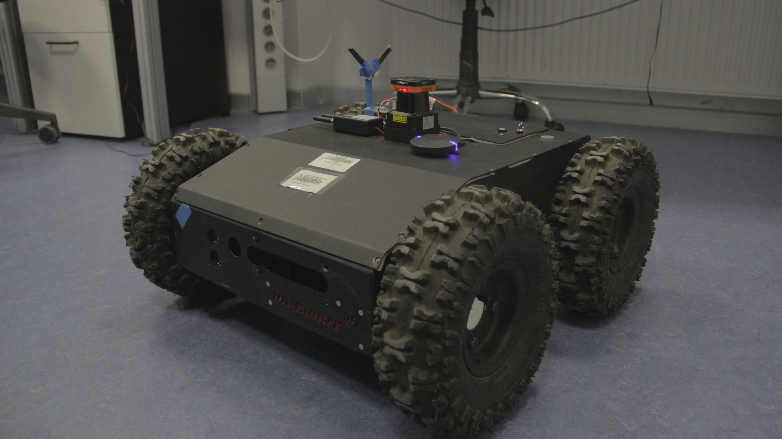 3D virtual models of the test-site were created in Webots robotics simulation environment (https://cyberbotics.com/) for vehicle autonomous motion planning and parking maneuver algorithms development and simulation experiments.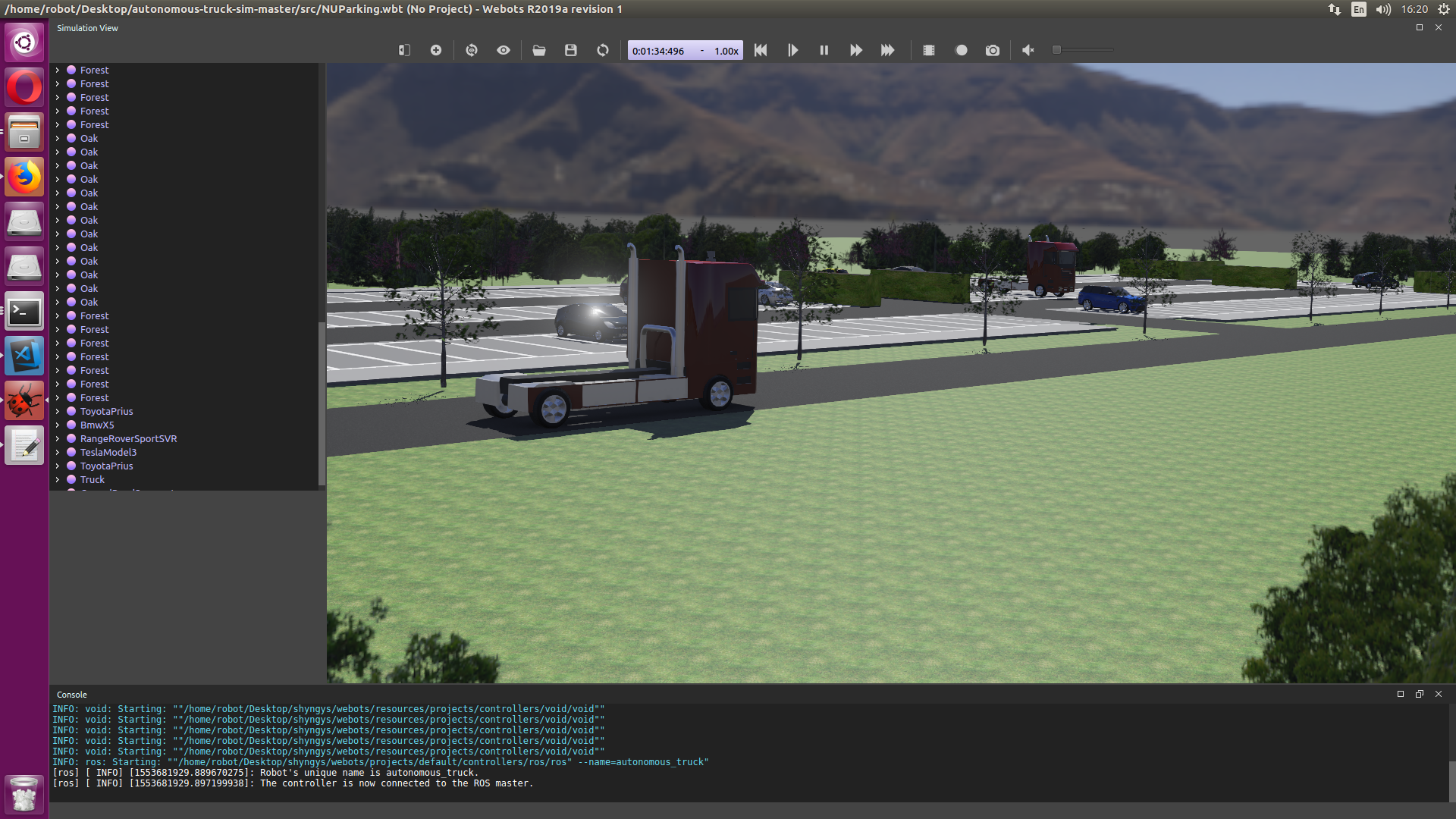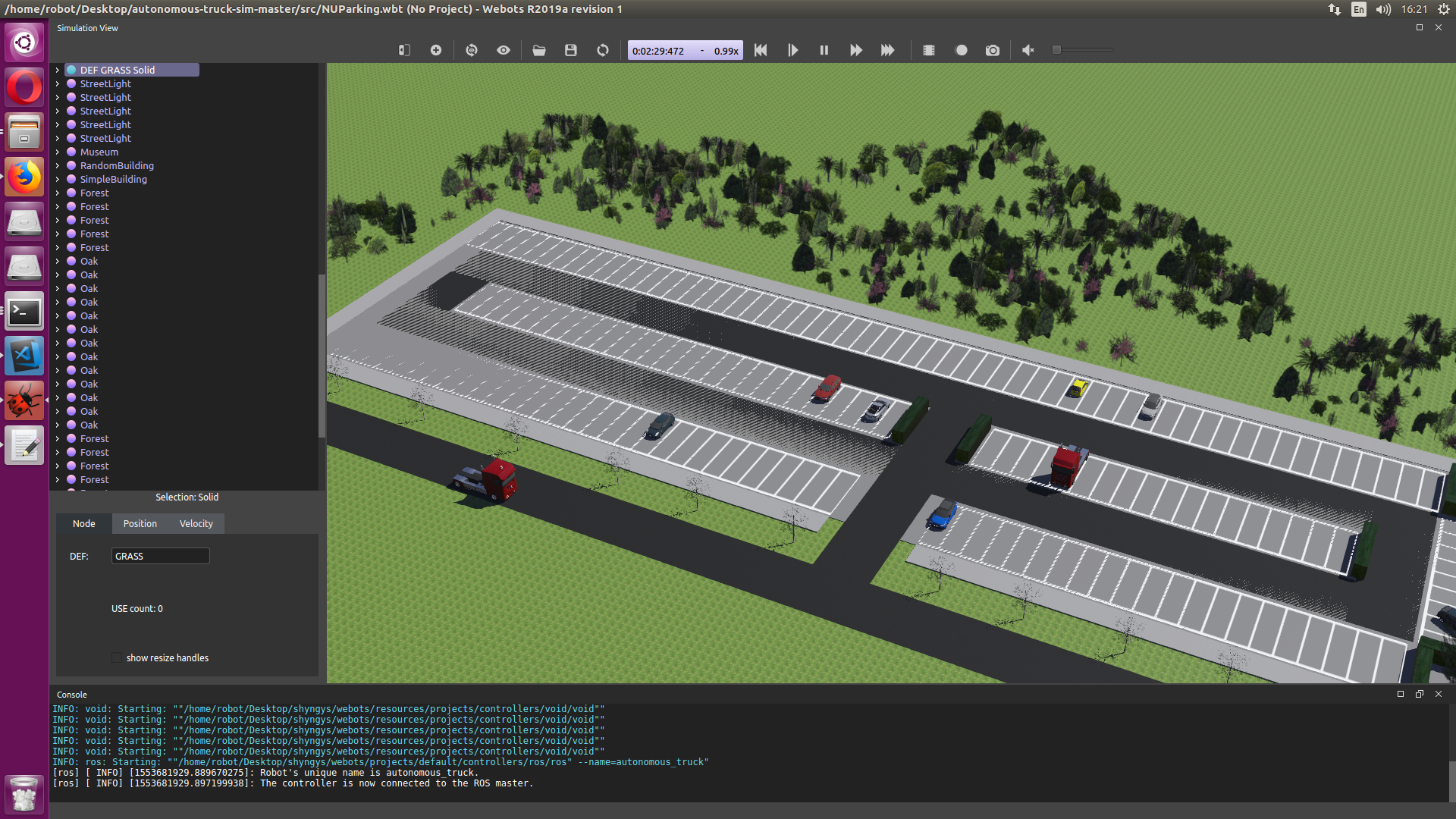 A web-based visualization dashboard for vehicle goal position setting and online vehicle motion tracking has been developed.
A set of experimental tests for autonomous motion planning of the real KAMAZ NEO truck along straight and maneuvering motions have been conducted and presented as a result of the project.
Currently, the collected experimental results are being processed for publication purposes. More result demonstrations follows.
Publications
S. Abilkassov, A. Nurlybayev, S. Soltan, A. Kim, E. Shpieva, N. Yesmagambet, Z. Yessenbayev and A. Shintemirov, Facilitating Autonomous Vehicle Research and Development Using Robot Simulators on the Example of a KAMAZ NEO Truck, The 23rd IEEE International Conference on Intelligent Transportation Systems (IEEE ITSC 2020), Greece, 2020 IEEE Xplore pdf